Regular price
$2,627.00 plus VAT
Regular price
Sale price
$2,627.00
Unit price
per
Sale
Sold out
Customizations Total: $0.00
Electrospinning station hood is designed to fit all your electrospinning components in one place, whilst remaining easily accessible and compact, simple to use and ensures a high level of safety for the user.
A SPECIAL CARE IS DEDICATED RAW MATERIALS
The safe use of an electrospinning system always requires that all the surfaces connected to the high voltage be protected from direct and indirect accidental contact.
To make every laboratory system safe, even if produced by third parties or self-produced for experimental purposes, we offer the use of a specially designed station: Electrospinning Station Hood.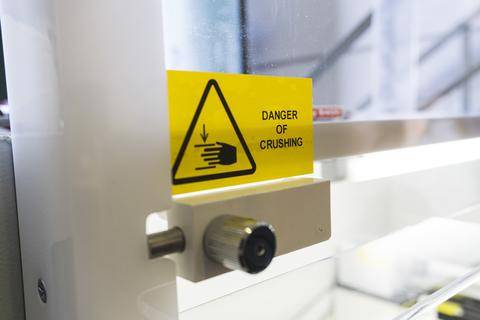 🟢WHAT ADVANTAGES DO YOU GET FROM USING THIS KIT?
The Electrospinning Station provides a wide interior view for maximum operating flexibility, reduced metal surface for maximum quality of the nanofibers and a magnetic safety sensor to immediately stop the high voltage if the access window is opened.
The plexiglass door with
adjustable vertical opening
allows the regulation of the machine opening, guaranteeing no dispersion of the environmental conditions.
🟢WHICH ARE THE AVAILABLE OPTIONS
ENVIROMENTAL CONTROL SYSTEM
The device Enviromental Control System is an accessory that enables you to monitor temperature and humidity inside the electrospinning hood and to have direct control over temperature. 
The heater allows heating the air contained inside to hood to 
reach a temperature up to 50°C
, by setting the set point on the display. Humidity can't be directly controlled, but can be indirectly reduced by using a fluid supply system or dry gas. It is highly recommended not to increase the moisture level inside the hood to avoid condensation that may cause sparks and short circuits.
A more powerful aspiration system. Fiber's aspiration is avoided thanks to the speed controller, which allows you to set the needed aspiration speed.

Avoid any connection to your aspiration systems using this air recycle system. Adding this optional you can start using your hood without losing time connecting it to your filtration system. 

Vertical sliding door: 

Plexiglass 5 mm.

18mm thick melamine panels.

Internal illumination: 

On/Off.
ENVIROMENTAL CONTROL SYSTEM 
Length: 400 mm.
Width: 200 mm.
Height: 600 mm.
Weight: 20 kg.
Power Supply: 230 V, 50 HZ, 10 A.
Maximum power: 2000 W.
Max. settable temperature: 50° C.
Relative humidity (not condensed): 5 - 95%.
Max. working pressure: 100 kPa.
Length

: 220 mm.

Width

: 120 mm.

Height

: 300 mm.

Weight

: 2 kg.

Power Supply

: 110/240 V, 50/60 HZ, 10 A.
Length

: 250 mm.

Width

: 250 mm.

Height

: 250 mm.

Weight

: 3 kg.
When working with high voltages, safety is the number one priority. With our hood, yoursafety is reassured by: 
Automatic high voltage cut off system with safety switch.

Overpressure relief trap.

Grounding of all metal components.

Plexiglass sliding door.

10 m3/h ventilation system. 
Share
View full details