THE MOST VERSATILE ELECTROSPINNING SYSTEM TO OBTAIN FIBERS WITH UNIFORM THICKNESSES
The 3D Spin is a complete electrospinning system to create high-quality nanofibers with uniform thickness, both with random or aligned structures.

🟢What are the benefits of setting up the position of needle?
Setting up the position of the needle, you can set up the fibers deposition on your collector (both plane or drum), having control over fibers thickness.
Moreover, that allows you to increase the distance between needle and collector if a longer trajectory is required for solvent evaporation.
🟢What advantages do you get from using this machine?
Thanks to the G-code interpreter you'll be able to
draw the desired trajectory
of the table through a CAD software.
The CSV interpreter allows you to create work programs in a simple way through spreadsheets.
🟢What materials can you electrospin?
It is possible to electrospin any type of organic, synthetic or ceramic material polymer.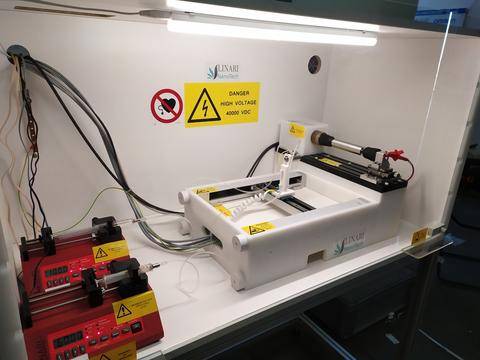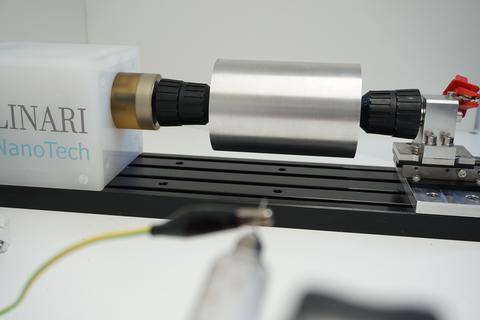 *Basic configuration includes only a
Plate Collector
(see compatibility and details for further information).
Length

: 1220 mm.

Width

: 690 mm.

Height

: 2060 mm.
Power Supply: High voltage generator +40 kV (as optional: 60kV).
Local interface: LCD control and Web interface, Emergency stop button, HV ON lamp, Reset button, Light switch, FAN switch, High voltage enable switch.
Control Unit: painted metal sheet- LCD Control and Web Interface.
XY Table- Needle Translation Unit
Production capability: up to 200 ml/day with a Single needle (1 tip).
Max travel length X: 190 mm.
Max emitter distance Y: 190/290 (depending on th model).
Adjustable spinning distance between needle and collector: 40...230/40...290 (depending on the model).
Manual adjustable direction Z: up to 160.
Scanning speed: 500 mm/s.
Repetition accuracy: ±0.02 mm.
STANDARD
HV GENERATOR 40 KV
Output voltage range: 0...40 kV.
Maximum current rate: 0.375 mA.
Voltage precision: 0.1 kV.
OPTIONAL
HV GENERATOR 60 KV
Output voltage range: 0...60 kV.
Maximum current rate: 1 mA.
Voltage precision: 0.1 kV.
Recipes files: Saving up to 2000 work programs in internal memory.
CSV interpreter : The CSV interpreter allows you to create work programs in a simple and powerful way through spreadsheets.
GCODE interpreter: G-code interpreter you can draw the desired trajectory through a CAD software and send the work program to the device.
STANDARD PRODUCTS INCLUDED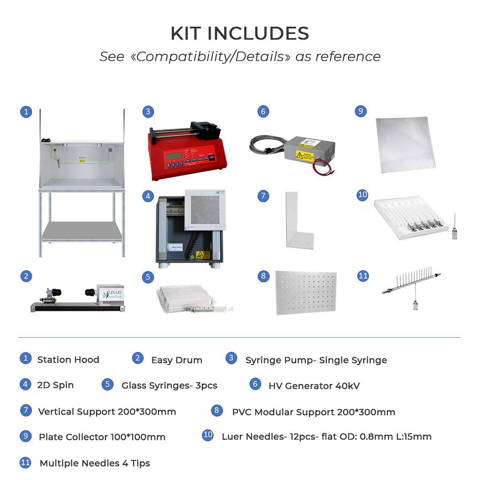 Environmental heating/drying system to reach a chamber temperature up to 50°C. Real time monitor of temperature and humidity. (LE-ESTA-ENV-HEAT).
Rotary Collector (EASY DRUM HSI).
Multiple needles to reduce production time: 4 tips, 6 tips or 14 tips.
Coaxial needles 2 or 3 layers: Sealed coaxial needle - Modular coaxial needle.
Additional syringe pumps: Local control (BI-SEP-300) - Local and remote control Single channel (BI-SEP-1000) - Local and remote control Double channel (BI- SEP- 4000).
Plate collectors of different sizes.
Our isolated Easy Drum High Speed + Voltage Insulation can be added.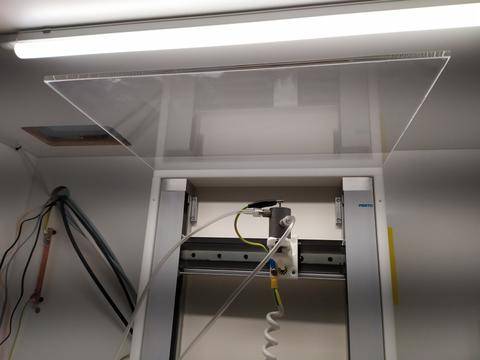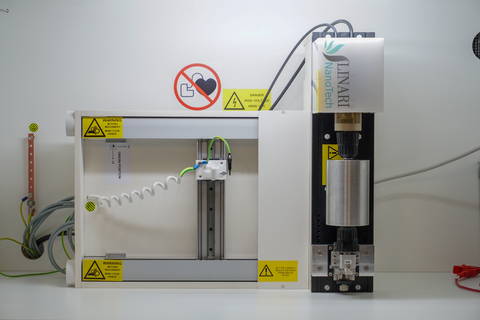 VIEW TECHNICAL INFORMATION AT ANY TIME